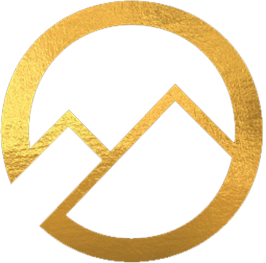 Featured Reviews
01/14/2020 - jackieadecker
"Luke Scott did a superb job for us in selling our 15 acre horse ranch. The process was long because it was a unique property, but he was thorough in his marketing, professional in the materials he prepared to market the ranch and did an excellent job negotiating the deal when the right offer came in. Best real estate professional in the Rogue Valley!"

04/18/2019 - osheakath
"I appreciated Luke's guidance throughout the process. He knows the Rogue Valley so well and it showed when we were setting a price and as offers came in. He sent me weekly updates that included feedback from realtors and clients that viewed the house. He was available whenever I needed to get in touch with him. I am recommending him to all of my friends and colleagues!"

11/10/2018 - user54580811
"Luke, was very professional. He is an ace at marketing and we felt we were in excellent hands. And the results.....sold in 6 hours over asking price! It all happened so fast and was incredibly smooth!"



01/24/2018 - 12144Z
"Luke was referred to us by a member of the Middle Rogue Steelheaders who was very pleased with his experience. Luke is the consummate professional, from helping us get pre-qualified with a local mortgage lender (NOT our bank that was going to be very difficult to deal with), to finding us a house that ticked nearly every one of our boxes (and there were a lot of boxes). Luke always answered our calls and questions and put us in touch with the appropriate companies to address our concerns (such as a local water quality company for well testing). We know that when our existing house is finally ready to be put on the market Luke will again provide stellar service. We can't recommend him highly enough. We would give him ten stars if that were an option."
06/03/2017 - daveluquin
"From the very start Luke Scott was positive, energetic and honest. He developed an outstanding sale plan. Photos taken gave the property a high profile to all who viewed them. Luke contacted us often throughout the entire selling process. We could not have been happier with our choice and luck of realtors."

05/23/2017 - mary val charley
"Luke was amazing from the first day we met him all the way until closing of escrow. He really knows his trade and treats his client like they are the only person that matters. Luke is so knowledgeable with the entire process and very confident with each transaction. We really appreciate everything Luke has accomplished for us. Thank you Luke! Curt and Val Charley"

Leave a Review